Victagen Universal Smart Charger,Speedy 18650 Battery Charger for 3.7V Batteries 14500 Lithium Batteries
Anker USB C Cable, PowerLine+ USB-C to USB 3.0 cable (3ft)
Anker Car Charger, Mini Aluminum Alloy 24W Dual USB Car Charger
Anker Portable Charger, 313 Power Bank (PowerCore Slim 10K) 10000mAh Battery Pack with High-Speed PowerIQ Charging Technology and USB-C (Input Only) for iPhone, Samsung Galaxy, and More
Amazon Basics Universal Travel Case Organizer for Small Electronics and Accessories
Sangean ANT-60 Short Wave Antenna
Uniden Bearcat BC125AT Handheld Scanner

Midland – MXT115, 15 Watt GMRS MicroMobile Two-Way Radio – 8 Repeater Channels, 142 Privacy Codes, NOAA Weather Scan + Alert & External Magnetic Mount Antenna
NooElec (SDR) SMA Adapter Connectivity Kit
Mobile radio go bag project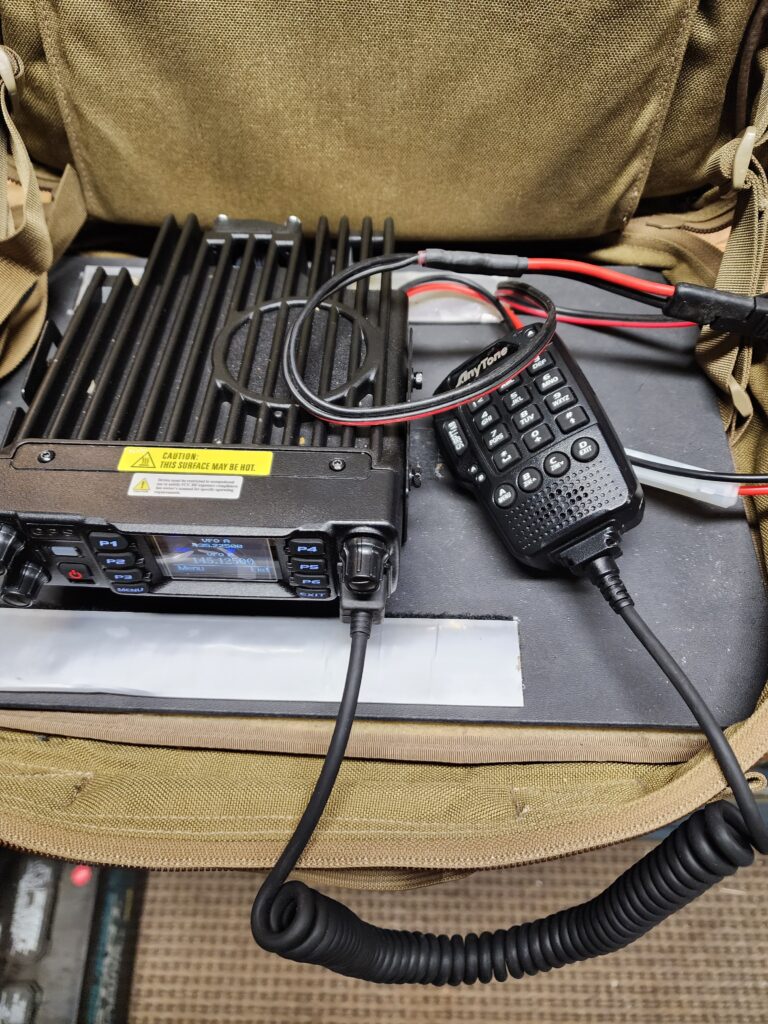 I have been looking to solve a communication problem I had for some time now. I am a member of my local ARES team and a prepared-minded person. Hence, amateur radio communication equipment in my vehicles is a must. However, with multiple vehicles and teenagers that are sharing them. Permanently equipping each vehicle is impractical and expensive.
My solution is to build a "go bag" for an Anytone 578 mobile radio. Stay tuned for future updates as this project develops.
I am super excited about the possibilities of these two-way communication devices. I have added two more to my collections and will likely add more in the future. To learn more watch the video above and checkout meshtastic.org
Does encrypted off-grid communications interest you? If the answer is yes then you should check out LoRa Meshtastic devices. 
Amateur radio can be intimating however, there is no replacing its versatility. Especially when it comes to emergency situations amateur is nearly irreplaceable, even with today's smart devices. 
Your mobile communications equipment is only as good its batteries. Therefore, it is crucial you build comms kits to support your devices. 
Cell phone have become an integral part of our daily lives. In an emergency cellular service can be interrupted but not always. Additionally, cellular service companies have several clever ways to rapidly restore service after a disaster. In this video I provide some tips for using your cell phone before, during, and after a disaster.  
Email to text: https://www.lifewire.com/how-to-forward-text-message-to-email-4174633
·  AT&T: number@txt.att.net (SMS), number@mms.att.net (MMS)
·  T-Mobile: number@tmomail.net (SMS & MMS)
·  Verizon: number@vtext.com (SMS), number@vzwpix.com (MMS)
·  Sprint: number@messaging.sprintpcs.com (SMS), number@pm.sprint.com (MMS)
·  Virgin Mobile: number@vmobl.com (SMS), number@vmpix.com (MMS)
·  Tracfone: number@mmst5.tracfone.com (MMS)
·  Metro PCS: number@mymetropcs.com (SMS & MMS)
·  Boost Mobile: number@sms.myboostmobile.com (SMS), number@myboostmobile.com (MMS)
·  Cricket: number@sms.cricketwireless.net (SMS), number@mms.cricketwireless.net (MMS)
·  Republic Wireless: number@text.republicwireless.com (SMS)
·  Google Fi (Project Fi): number@msg.fi.google.com (SMS & MMS)
·  U.S. Cellular: number@email.uscc.net (SMS), number@mms.uscc.net (MMS)
·  Ting: number@message.ting.com
·  Consumer Cellular: number@mailmymobile.net
·  C-Spire: number@cspire1.com
This week's Emergency Communication Plan video is about monitoring radio communications using devices like Scanners, Shortwave Radios, Software Defined Radio (SDR) and even your basic AM/FM radios. 
General Mobile Radio Service (GMRS) it the best option for back-up comms for most. Thre main reasons: no test, affordable, off the shelf ready and easy to use with little to no training. 
Today we explore developing P.A.C.E plans as the foundation of our emergency communication plans. Do you still have questions about P.A.C.E then check the website: https://medium.com/firewatch-solutions/emergency-communications-what-is-a-pace-plan-694f14250bd2
Today I start a seven part series of emergency communication. This is a category of preparedness that is often over looked yet, is very important.
I have been using the Storm2 Liquid Power bank for two months now. One of the reasons I bought this was for the adjusted output voltage feature. This allows me to recharge things like Handheld Radios while in the field. I had to purchase an USB C to 5.5 x 2.1 mm adapter cable from Amazon to allow me to charge my Anytone 878 DMR HT.
Storm2 Specs:
100W PD In/Out | 27600mAh/99.36Wh | 3.3-25.2V DC Out | 2 USB-C+USB-A+DC | Airline Safe | Compact Battery Bank 
LILYGO LORA32 T-Beam V1.1 ESP32 Development Board WiFi BLE CH9102F Chip TTGO OLED Module
weBoost Drive Reach OTR – Cell Phone Signal Booster for Trucks and SUVs | Boosts 5G & 4G
Digital Radio AM FM, Portable Shortwave Radios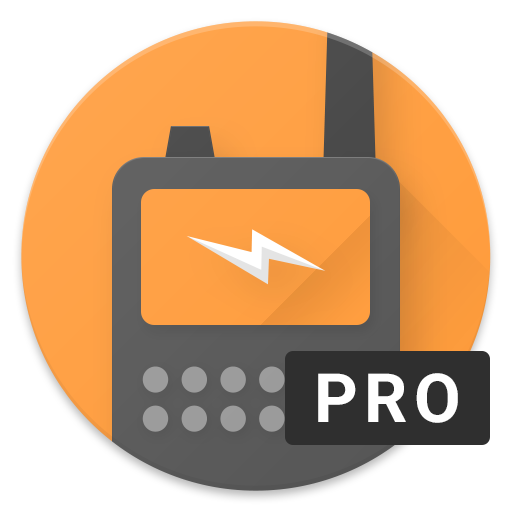 Baofeng Programming Cable
Baofeng UV-9G GMRS Handheld radio

BAOFENG G11S GMRS Radio, NOAA Weather Radio Walkie Talkie Rechargeable
HYS 350-500Mhz Mobile Radio 100Watt Antenna UHF Alterable Frequency Aluminum Alloy Mobile Antenna for 350-500Mhz
5ft PD USB Type C Male Input to DC 5.5 x 2.1mm Male Power Charging Cable
Retevis RT97 GMRS Mobile Base Station,Full Duplex Portable Radio Relay Station
One part of emCOMMS is monitor transmissions. This can give you situational awareness and can save lives. Shortwave radios or a simple battery powered AM/FM radios can go a long ways. If you want to step up your game maybe you should try Software Defined Radio (SDR).